Job Opportunity – CEILS Executive Director 
The UCLA Center for Education Innovation & Learning in the Sciences (CEILS) is seeking a new Executive Director.
With an appointment as Lecturer with Security of Employment (LSOE), the UC equivalent of a tenured teaching professor, the Executive Director will develop and implement a plan of activities to improve teaching, curriculum, and student success, annually develop and manage a budget to carry out the mission of CEILS, and supervise CEILS personnel. For more information, please view the job description here.
.Review of applications begins April 1, 2020. Apply now!
Subscribe to the CEILS Mailing List to receive our monthly newsletters and special announcements.

The Center for the Integration of Research, Teaching, and Learning (CIRTL) is an NSF Center for Learning and Teaching  which uses graduate education as the leverage point to develop a national STEM faculty committed to implementing and advancing effective teaching practices for diverse student audiences as part of successful professional careers. [MORE]

The Summer Institute (SI) is part of a national effort to improve college STEM education and to enhance the academic success of all students by helping current and future faculty develop and adopt inclusive and effective teaching practices. The 2020 SI will take place here at UCLA from August 17-20 (during summer session C). The call for applications for the 2020 SI cohort has begun! Applications will be accepted through May 15, 2020.  Please join us in historic Hershey Hall this summer, along with dozens of your colleagues who have a shared commitment to improving undergraduate STEM outcomes. [MORE]

The UPLIFT Program at UCLA supports postdoctoral scholars in the biological sciences who have a demonstrated interest in teaching, research, and supporting diversity in the STEM fields. CALL FOR APPLICATIONS!!  We are accepting applications for the fall 2020 UPLIFT cohort now through April 1, 2020. [MORE]
The Learning Assistants (LA) program at UCLA is an evidence-based, multidisciplinary instructional strategy that benefits science majors and faculty teaching large introductory science and math courses. [MORE]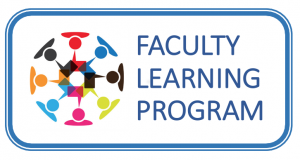 The goal of the Faculty Learning Program (FLP) is to improve STEM undergraduate teaching and learning by gathering STEM faculty from regional 2- and 4-year institutions in a collaborative, mostly synchronous online environment to learn together and improve the each other's instructional practice, as well as build relationships and understanding of one another's teaching and learning contexts. [MORE]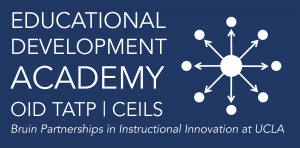 The Educational Development Academy is a train-the-trainer workshop for Teaching Assistant Consultants (TACs) designed to prepare them to train graduate student Teaching Assistants (TAs) in their home departments to better integrate student-centered and inclusive pedagogy into their courses. [MORE]