CEILS: A leading STEM Education Center with local and national impact.
UCLA's Center for Education Innovation and Learning in the Sciences (CEILS) collaborates with regional, statewide, and national organizations to drive change forward and increase equity, diversity and inclusion in Science, Technology, Engineering, and Mathematics (STEM). Learn more about our center's team, history, impact, and commitment to this work. Then follow us, subscribe to our newsletter, and join us in this effort.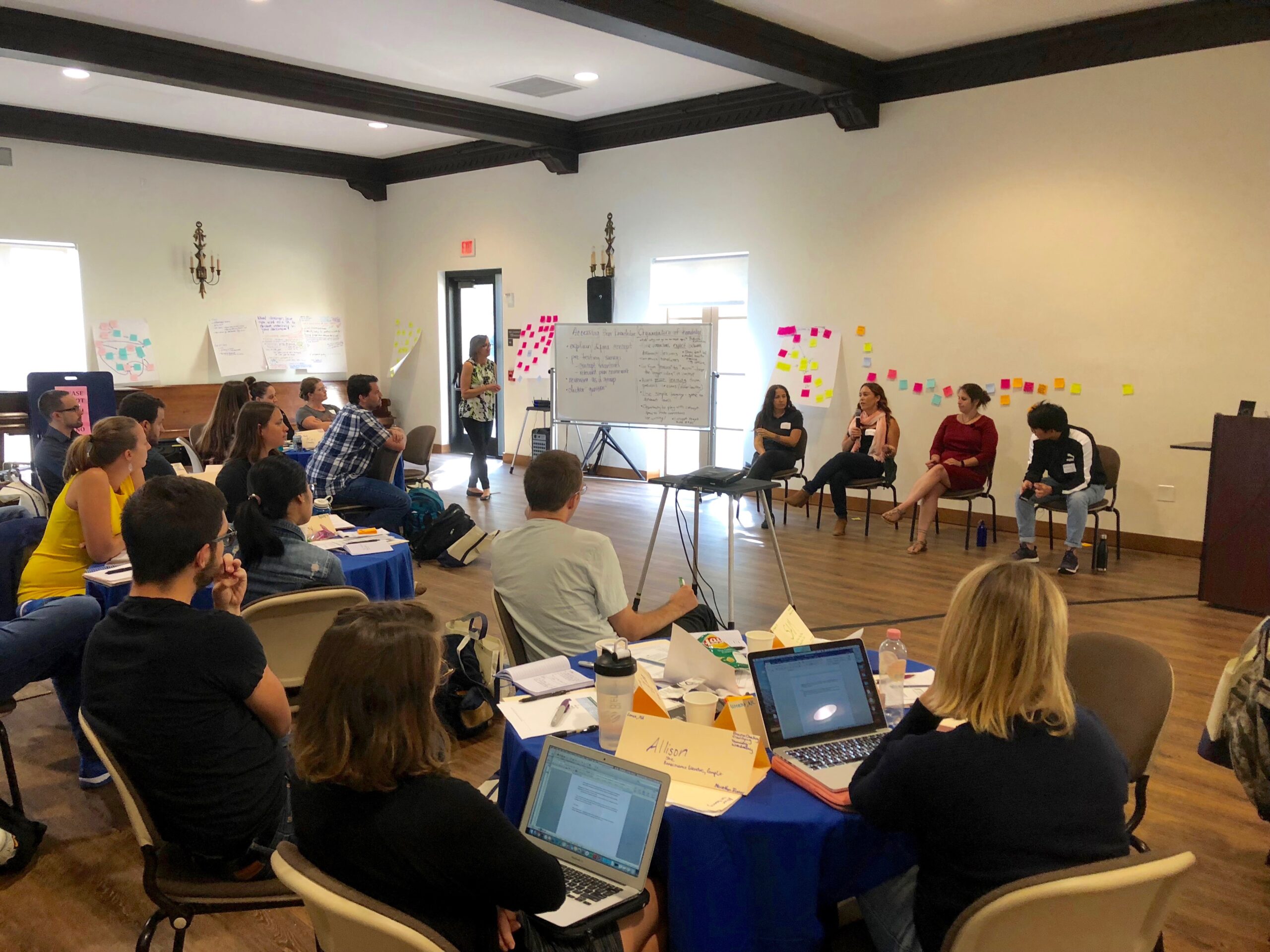 Upcoming Events
Ed Talks @CEILS: Learning Community Meetings
February 1, 8, and 15th from 3 – 3:50pm in Terasaki Life Sciences 1100
Join us as we explore the latest high quality STEM Education Research studies and how to implement effective and inclusive teaching. We welcome guest speakers from UCLA and other academic institutions to share their research and lead small group discussions with our teaching and learning community. Faculty, graduate students, postdocs, and anyone interested in STEM education research are welcome to participate.
What We Do
We support a collaborative community of instructors committed to advancing teaching excellence, assessment, diversity, and scholarship, resulting in the enhancement of student learning experiences in the Life and Physical Sciences at UCLA.

Provide r

esources for teams, departments, divisions, and institutions to address systemic bias and racism in higher education and create more equitable policies and practices.
Our CEILS Equity & Justice workshops, programs, and resources challenge instructors to embrace evidence-based teaching practices to engage all students and create inclusive and anti-racist classroom climates.
In partnership with the Center for the Integration of Research, Teaching and Learning (CIRTL) we provide training and professional development to current graduate students and postdoctoral scholars to prepare them to be excellent educators, effective change agents, and future higher education leaders.

The CEILS staff contribute regularly to national collaborations, conversations, conferences, and symposium on key issues facing higher education today.
Subscribe here