CEILS Journal Club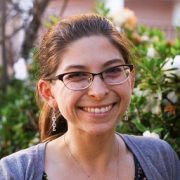 Save the Date!
Friday, October 28, 2016
2-3p in 1100 Terasaki Life Sciences Building
Amanda Freise, Graduate Student in the Department of Molecular and Medical Pharmacology, will be making her presentation. Paper to be determined.

Camtasia Workshop - A Tool for Interactive Screencasts
Presenters:
Gaston Fluegl, Director of Life Science Core Education Laboratories & CEILS Instructional Consultant
Jess Gregg, CEILS Assistant Director
Workshop Time & Location:
Wednesday October 26, 10am -12pm, Hershey Hall 168
Do you find you run out of time in class trying to cover everything?
Do you wish you had more time to spend interacting with students and helping them apply what they are learning?
Have you thought about making some course videos but you are not sure where to start?
You are invited to our workshop that will introduce you to Camtasia, a tool that can help you make a range of video presentations. From very simple screen recordings of your slides with narration to more interactive presentations with embedded questions, this software is a flexible tool that allows you make elegant presentations for student learning.
Please RSVP using the following form: Yes – Sign me up!
Please bring a laptop computer with you to the workshop if possible and a few prepared PowerPoint slides to make a sample recording.
Faculty! Join the cause - Participate in Transforming College Teaching
CEILS is currently soliciting interested UCLA and Santa Monica College STEM faculty to participate in Transforming College Teaching: Statewide Implementation of the Faculty Learning Program to Improve Stem Undergraduate Teaching and Learning.
The University of California Berkeley's Lawrence Hall of Science and the Center for Teaching and Learning received an NSF IUSE grant to improve student achievement in STEM undergraduate courses through statewide transformation of college level teaching. STEM faculty from 2- and 4-year institutions participate in the Faculty Learning Program together to learn and improve their instructional practice, and build relationships and understanding of one another's teaching and learning contexts. UCLA, along with local community colleges with high transfer rates have been expressly asked to participate in this statewide program.
For more information on this program and what is expected, please find more information summarized on one page here: Faculty Learning Program
We encourage anyone interested to contact Rachel Kennison at rkennison@ceils.ucla.edu.
Thank you!
Job Opportunity!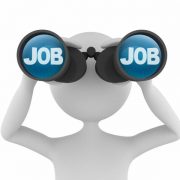 DBER Fellow Position in the Department of Life Sciences Core Curriculum at the University of California, Los Angeles
The Department of Life Sciences Core Curriculum (LS Core) at the University of California, Los Angeles (UCLA) invites applicants for a full-time position of Postdoctoral Scholar in discipline-based education research (DBER), curriculum development, and instruction. This appointment is funded by a grant from the National Science Foundation's Improving Undergraduate STEM Education (IUSE) program.
The Postdoctoral Scholar, hereafter referred to as a DBER Fellow, will work with a team of biology education scholars, whose academic focus is on teaching, instructional development, and education research, as well as research faculty, whose primary teaching responsibility is in one of three introductory life science courses: Cell and Molecular Biology (LS7A), Genetics, Evolution and Ecology (LS7B), and Physiology and Human Biology (LS7C).
See details and apply by Oct. 30th: https://recruit.apo.ucla.edu/apply/JPF02550

The Center for the Integration of Research, Teaching, and Learning (CIRTL) is an NSF Center for Learning and Teaching in higher education. CIRTL uses graduate education as the leverage point to develop a national STEM faculty committed to implementing and advancing effective teaching practices for diverse student audiences as part of successful professional careers.

UPLIFT provides up to 3 years of postdoctoral salary support and adds training and experience in college-level instruction to the typical mentored research training. The purpose is to train a diverse group of postdocs to prepare them for teaching and research careers in the biomedical sciences.


The California Alliance is a partnership between four leading California universities to ensure that underrepresented minority (URM) PhD graduate students and postdoctoral scholars from our alliance institutions aspire to and populate the ranks of the postdoctoral population, the faculty at competitive research and teaching institutions, the federally funded national laboratories, and scientific think tanks.