SABER West 2018 – Registration Now Open
Saturday, January 13 – Sunday, January 14




University of California, Irvine



The goals of the meeting are to disseminate exciting STEM education research and to foster collaborations and connections with our local colleagues. There will also be significant professional development opportunities related to conducting education research and implementing evidence-based teaching practices. Plenary talks will be given by Dr. Carl Wieman of Stanford University and Dr. Richard Arum of the University of California, Irvine.
See below for registration information.

The Center for the Integration of Research, Teaching, and Learning (CIRTL) is an NSF Center for Learning and Teaching  which uses graduate education as the leverage point to develop a national STEM faculty committed to implementing and advancing effective teaching practices for diverse student audiences as part of successful professional careers. [MORE]

The Summer Institute (SI) is part of a national effort to improve college education in science, technology, engineering, and math (STEM) and to enhance the academic success of all students by helping current and future faculty develop and adopt inclusive and effective teaching practices. [MORE]


The California Alliance is a partnership between four leading California universities to ensure that underrepresented minority (URM) PhD graduate students and postdoctoral scholars from our alliance institutions aspire to and populate the ranks of the postdoctoral population, the faculty at competitive research and teaching institutions, the federally funded national laboratories, and scientific think tanks.
The Learning Assistants (LA) program at UCLA is an evidence-based, multidisciplinary instructional strategy that benefits science majors and faculty teaching large introductory science and math courses. [MORE]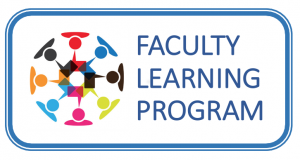 The NSF-funded Faculty Learning Program to Improve STEM Undergraduate Teaching and Learning gathers STEM faculty from 2- and 4-year institutions together in a collaborative environment to learn and improve the each individual's instructional practice, and build relationships and understanding of one another's teaching and learning contexts. [MORE]