A Message from the CEILS Team
Dear CEILS Community,
No matter what your political affiliation or belief, January 6 was a dramatic and shocking day. The violence and insurrection that occurred in our nation's capital yesterday is yet another in a long line of traumatic events and unprecedented circumstances that we have encountered over the last year.
We thank you for your ongoing compassionate approach to teaching during these times and hope that you will be mindful of your own needs and anxiety through all of this, too. It's understandable that right now, your students (and perhaps even you, yourself) are distracted and finding it hard to focus.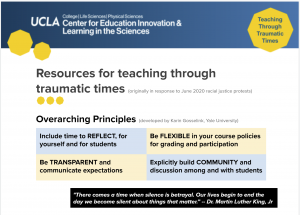 CEILS has compiled the CEILS List of Resources for Teaching Through Traumatic Times, which was first written in response to the June 2020 protests for racial justice. This resource is also applicable to teaching through any potential disruptions. 
A few highlights of this document include:
Four principles to consider in creating a more equitable classroom

Resources on how to educate yourself about race. 
 For further resources for how to address the election and other traumatic events in your classroom, please view this list provided by the Center for Advancement of Teaching (CAT).
 We hope you are all staying safe and taking care of yourselves and your families. Please reach out if there is any way in which we can help support you through these continuingly turbulent times.
Warmly,
Rachel, Shanna, Jess, Katie, and PwintPhyu
The CEILS Team
Out of the Box is an educational initiative led by Life Sciences Dean Tracy Johnson in collaboration with CEILS to provide resources and time to support you in rising to the occasion, to get from "good enough" teaching to deliberate and inclusive teaching tailored to the needs of your students. The faculty below demonstrated unwavering commitment to their students' success. Congratulations on a job well done! Learn more about Out of the Box here.
–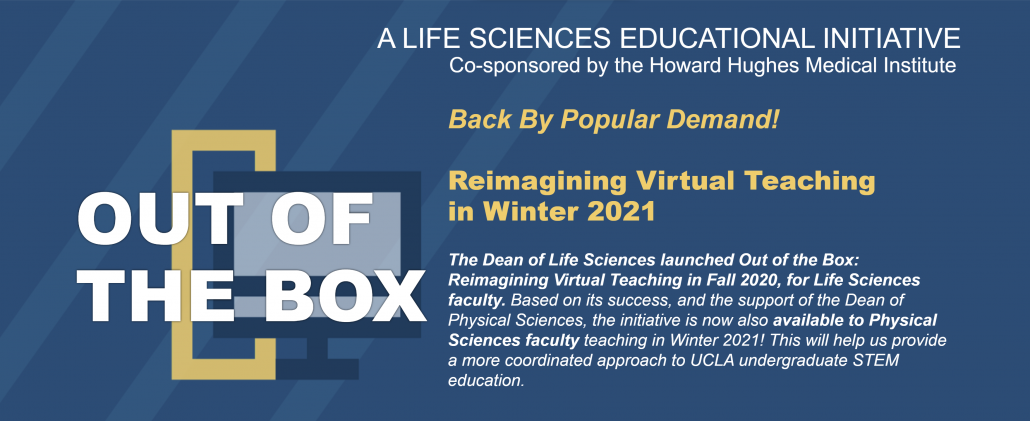 Amber Ankowski, Psychology
Steve Bennoun, Psychology
David Clewett, Psychology
Amy Fluitt, Biomedical Research Minor
Caitlin Fong, Ecology & Evolutionary Bio
Anthony Friscia, Integrative Bio & Physiology
Katie Gallagher, Molecular, Cell, & Dev Bio
Karen Givvin, Psychology
Andrew Goldstein, Molecular Bio
Leryn Gorlitsky, Environment & Sustainability
William Grisham, Psychology
Elisheva Gross, Psychology
Tonya Kane, Ecology & Evolutionary Bio
Jukka Keranen, Life Sciences Core
Rana Khankan, Life Sciences Core
Pei Lee, Molecular, Cell, & Dev. Bio
Alison Lipman, Environment & Sustainability
Bita Mesri, Psychology
Lauren Ng, Psychology
Jordan Parker, Microbio, Immuno, & Mol Gen
Gaston Pfluegl, Life Sciences Core
Jay Phelan, Evolutionary Medicine
Debra Pires, Life Sciences Core
Nat Prunet, Molecular, Cell, & Dev. Bio
Michelle Rensel, Society & Genetics
Jesse Rissman, Psychology
Michael Scroggins, Society & Genetics
Rebecca Shipe, Environment & Sustainability
Kirsten Turlo, Biomedical Research Minor
Winter Prep Workshops Slides and Materials are now available! 
Thank you for your interest and participation in the CEILS Winter Prep Workshops. We are excited to inform you that the
slides and discussion guides for the CEILS Winter Prep Workshops
 are now available! You may access the materials via
our shared Google Drive
.
Featured Resources
During these unprecedented and stressful times, we urge you to embrace an attitude of empathy, understanding, and flexibility with your students, your TAs, and UCLA staff and administration as we work together to best support our community in the context of both recent and ongoing protests against racism and police brutality as well as adjustments to remote teaching during a pandemic. Please be equitable with your grading practices and consider what alternatives you might provide, flexible in your scheduling of assignments and live zoom sessions, and invest extra time communicating with your students. The following featured resources provide strategies and guidance on these topics.
Subscribe to the CEILS Mailing List to receive our monthly newsletters and special announcements.

The Center for the Integration of Research, Teaching, and Learning (CIRTL) is an NSF Center for Learning and Teaching  which uses graduate education as the leverage point to develop a national STEM faculty committed to implementing and advancing effective teaching practices for diverse student audiences as part of successful professional careers. [MORE]

The Summer Institute (SI) is part of a national effort to improve college STEM education and to enhance the academic success of all students by helping current and future faculty develop and adopt inclusive and effective teaching practices. Due to COVID-10 disruptions, the 2020 SI is being postponed either until sometime this academic year or next summer. The national Summer Institutes organization will offer an online SI. Please keep an eye out for additional information announced in the CEILS newsletter. [MORE]

The UPLIFT Program at UCLA supports postdoctoral scholars in the biological sciences who have a demonstrated interest in teaching, research, and supporting diversity in the STEM fields. The call for applications for the fall 2020 UPLIFT cohort is now closed. Information about applying to the program next year will be posted on the website. [MORE]
The Learning Assistants (LA) program at UCLA is an evidence-based, multidisciplinary instructional strategy that benefits science majors and faculty teaching large introductory science and math courses. [MORE]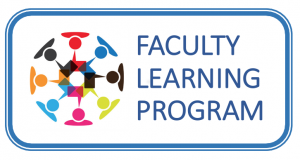 The goal of the Faculty Learning Program (FLP) is to improve STEM undergraduate teaching and learning by gathering STEM faculty from regional 2- and 4-year institutions in a collaborative, mostly synchronous online environment to learn together and improve the each other's instructional practice, as well as build relationships and understanding of one another's teaching and learning contexts. [MORE]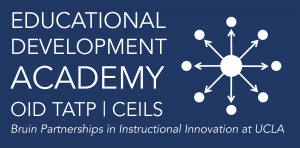 The Educational Development Academy is a train-the-trainer workshop for Teaching Assistant Consultants (TACs) designed to prepare them to train graduate student Teaching Assistants (TAs) in their home departments to better integrate student-centered and inclusive pedagogy into their courses. [MORE]