UCLA Summer Institute on Scientific Teaching

Date: July 15-18, 2019

Location: UCLA Hershey Hall 158

CALL FOR APPLICATIONS!

Click here to complete and submit a short application to the program. Qualified applicants will be notified by email of their acceptance status by the first week of May.

Visit event website for more information.
Subscribe to the CEILS Mailing List to receive our monthly newsletters and special announcements.

The Center for the Integration of Research, Teaching, and Learning (CIRTL) is an NSF Center for Learning and Teaching  which uses graduate education as the leverage point to develop a national STEM faculty committed to implementing and advancing effective teaching practices for diverse student audiences as part of successful professional careers. [MORE]

The Summer Institute (SI) is part of a national effort to improve college education in STEM and to enhance the academic success of all students by helping current and future faculty develop and adopt inclusive and effective teaching practices. Call for applications! We are now accepting applicants for the 2019 summer cohort. Please join us in Hershey Hall on July 15-18, 2019, along with over 30 of your colleagues with shared interest in improving undergraduate STEM outcomes. [MORE]

The UPLIFT Program at UCLA supports postdoctoral scholars in the biological sciences who have a demonstrated interest in teaching, research, and supporting diversity in the STEM fields. CALL FOR APPLICATIONS!!  We are accepting applications for the fall 2019 UPLIFT cohort starting now through March 15, 2019. [MORE]
The Learning Assistants (LA) program at UCLA is an evidence-based, multidisciplinary instructional strategy that benefits science majors and faculty teaching large introductory science and math courses. [MORE]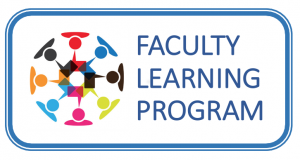 The goal of the Faculty Learning Program (FLP) is to improve STEM undergraduate teaching and learning by gathering STEM faculty from regional 2- and 4-year institutions in a collaborative, mostly synchronous online environment to learn together and improve the each other's instructional practice, as well as build relationships and understanding of one another's teaching and learning contexts. [MORE]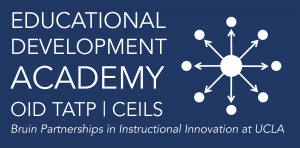 The Educational Development Academy is a train-the-trainer workshop for Teaching Assistant Consultants (TACs) designed to prepare them to train graduate student Teaching Assistants (TAs) in their home departments to better integrate student-centered and inclusive pedagogy into their courses. [MORE]