Special Announcements
&

Events
CEILS is here to help support you
We know you probably have lots of questions about the Canvas rollout and what to expect. We are working on finalizing planning for how to best support our Life Science and Physical Sciences faculty – not only in transitioning to Canvas from CCLE during the next academic year, but also to leverage what we've learned about teaching remotely and utilizing new technology to benefit your course design.
Some benefits of Canvas includes: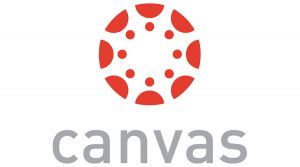 Stronger tools for course creation and management
Easier for faculty to learn and use, enabling greater focus on course content.
Support for course templates at various levels, from divisions to departments and areas.
Superior analytics to help understand and mitigate inequalities in student success.
Stronger support for online instruction.
24/7 support for faculty, staff, students, and administrators.
In the next several months we will include a section in our newsletter featuring updates, support, and tips to help you with the transition. We will also share workshops and other opportunities offered by centers across campus.
Offered on Zoom, July 7th – 14th, 2021
We are excited to announce the CEILS Summer Scientific Teaching Institute: Foundations of Equitable Course Design & Inclusive Teaching. In this institute you will engage in evidence-based practices to adjust, adapt, or create a course to be more equitable and inclusive. Sessions will be held on Zoom and spread out over one week.
Any instructor in the Life & Physical Sciences is welcome to apply. This will be particularly helpful for instructors who are new to UCLA, teaching a new course or revising an existing course, and those who have not participated in many CEILS events and are interested in learning about best practices and applying this information to your teaching. Teams of co-instructors teaching the same course or courses in a series are encouraged to attend together and can work together with the same facilitator.
–

–
Third Week of Spring Quarter – April 12th to April 16th
CEILS Sessions on April 14th and 16th
Please join the Center for the Advancement of Teaching for the third annual UCLA teaching symposium — Teaching at UCLA: Looking Forward with 2020 Vision.
This year's symposium will focus on the theme "what we learned from remote teaching that we can apply to the future when we are back in person."
CEILS sessions and workshops are:
Faculty panel: Equity-centered course transformations – Wednesday, April 14th,  12:30 to 2:00 pm PST
Who's being left out?: Adapting teaching modalities to accommodate marginalized students – Wednesday, April 14th, 2:30 to 4:00 pm PST
Save time and grade more equitably – Introduction to Gradescope – Friday, April 16 10:00 to 11:30 am
–

–
Following sessions in the SABER Inclusion in Academic Biology Series
Every other Thursday Beginning Feb. 4th, 10:00 – 10:45 am PST
Subscribe to the CEILS Mailing List to receive our monthly newsletters and special announcements.

The Center for the Integration of Research, Teaching, and Learning (CIRTL) is an NSF Center for Learning and Teaching  which uses graduate education as the leverage point to develop a national STEM faculty committed to implementing and advancing effective teaching practices for diverse student audiences as part of successful professional careers. [MORE]

The Summer Institute (SI) is part of a national effort to improve college STEM education and to enhance the academic success of all students by helping current and future faculty develop and adopt inclusive and effective teaching practices. Due to COVID-10 disruptions, the 2020 SI is being postponed either until sometime this academic year or next summer. The national Summer Institutes organization will offer an online SI. Please keep an eye out for additional information announced in the CEILS newsletter. [MORE]

The UPLIFT Program at UCLA supports postdoctoral scholars in the biological sciences who have a demonstrated interest in teaching, research, and supporting diversity in the STEM fields. The call for applications for the fall 2020 UPLIFT cohort is now closed. Information about applying to the program next year will be posted on the website. [MORE]
The Learning Assistants (LA) program at UCLA is an evidence-based, multidisciplinary instructional strategy that benefits science majors and faculty teaching large introductory science and math courses. [MORE]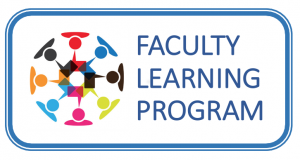 The goal of the Faculty Learning Program (FLP) is to improve STEM undergraduate teaching and learning by gathering STEM faculty from regional 2- and 4-year institutions in a collaborative, mostly synchronous online environment to learn together and improve the each other's instructional practice, as well as build relationships and understanding of one another's teaching and learning contexts. [MORE]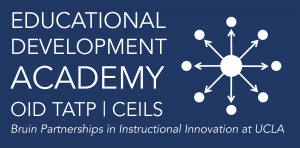 The Educational Development Academy is a train-the-trainer workshop for Teaching Assistant Consultants (TACs) designed to prepare them to train graduate student Teaching Assistants (TAs) in their home departments to better integrate student-centered and inclusive pedagogy into their courses. [MORE]