Save the Date!
2018 Faculty Workshop on Best Practices in Teaching
September 20, 2018
Hershey Hall Grand Salon, Room 158
Please see the event page for more information.
The agenda for our 2018 workshop will be posted this summer. Please refer to our 2017 Workshop Agenda to see topics covered and format of the day-long event.
Subscribe to the CEILS Mailing List to receive our monthly newsletters and special announcements.

The Center for the Integration of Research, Teaching, and Learning (CIRTL) is an NSF Center for Learning and Teaching  which uses graduate education as the leverage point to develop a national STEM faculty committed to implementing and advancing effective teaching practices for diverse student audiences as part of successful professional careers. [MORE]

The Summer Institute (SI) is part of a national effort to improve college education in science, technology, engineering, and math (STEM) and to enhance the academic success of all students by helping current and future faculty develop and adopt inclusive and effective teaching practices. [MORE]

The UPLIFT Program at UCLA supports postdoctoral scholars in the biological sciences who have a demonstrated interest in teaching, research, and supporting diversity in the STEM fields. CALL FOR APPLICATIONS!!  We are accepting applications for the fall 2018 UPLIFT cohort starting February 15 through April 1, 2018. [MORE]
The Learning Assistants (LA) program at UCLA is an evidence-based, multidisciplinary instructional strategy that benefits science majors and faculty teaching large introductory science and math courses. [MORE]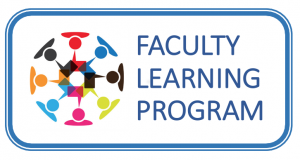 The NSF-funded Faculty Learning Program to Improve STEM Undergraduate Teaching and Learning gathers STEM faculty from 2- and 4-year institutions together in a collaborative environment to learn and improve the each individual's instructional practice, and build relationships and understanding of one another's teaching and learning contexts. [MORE]