A few reminders for Winter 2022:
Consider recording and posting lecture recordings: For the first two weeks of class, the recommendation is for you to record your lectures and upload them to Bruin Learn. You can record using Zoom from within your course site or upload a video to "My Media". Once the video is uploaded you can also embed it into any page by clicking on the Kaltura icon (the rainbow wheel) in the editor toolbar. 
Provide Zoom meeting time for interaction, but understand that some students may not be able to join or participate. While most students will be on campus, they may or may not be able to attend a live zoom session if they are sharing space (trying to join from dorms). If you are having a live zoom session, do not expect students to be able to participate actively. 
Try adding an activity in Bruin Learn that you might have typically done during class to allow students to interact and get feedback. There are many options for you to have your students engage asynchronously (not live). Here are some ideas. 
Students may not be able to actively participate in Zoom classes because they do not have access to private spaces on campus, so ask students to communicate with you about their circumstances and be flexible.

Visit our

CEILS Bruin Learn Canvas Corner for more information and updates on using Canvas to engage with your students.
In this

special edition of our newsletter, we collated and organized some of those resources, particularly those you may need to get you started this quarter to hopefully make finding what you need easier. 
–
Remember to be flexible with yourself and your students. Things won't be perfect, but we'll get through this together! Always feel free to contact CEILS if you have any questions or concerns.
Sincerely, The CEILS Team
Subscribe to the CEILS Mailing List to receive our monthly newsletters and special announcements.

The Center for the Integration of Research, Teaching, and Learning (CIRTL) is an NSF Center for Learning and Teaching  which uses graduate education as the leverage point to develop a national STEM faculty committed to implementing and advancing effective teaching practices for diverse student audiences as part of successful professional careers. [MORE]

The Summer Institute (SI) is part of a national effort to improve college STEM education and to enhance the academic success of all students by helping current and future faculty develop and adopt inclusive and effective teaching practices. Due to COVID-10 disruptions, the 2020 SI is being postponed either until sometime this academic year or next summer. The national Summer Institutes organization will offer an online SI. Please keep an eye out for additional information announced in the CEILS newsletter. [MORE]

The UPLIFT Program at UCLA supports postdoctoral scholars in the biological sciences who have a demonstrated interest in teaching, research, and supporting diversity in the STEM fields. The call for applications for the fall 2020 UPLIFT cohort is now closed. Information about applying to the program next year will be posted on the website. [MORE]
The Learning Assistants (LA) program at UCLA is an evidence-based, multidisciplinary instructional strategy that benefits science majors and faculty teaching large introductory science and math courses. [MORE]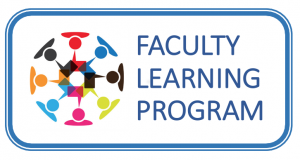 The goal of the Faculty Learning Program (FLP) is to improve STEM undergraduate teaching and learning by gathering STEM faculty from regional 2- and 4-year institutions in a collaborative, mostly synchronous online environment to learn together and improve the each other's instructional practice, as well as build relationships and understanding of one another's teaching and learning contexts. [MORE]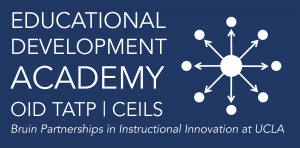 The Educational Development Academy is a train-the-trainer workshop for Teaching Assistant Consultants (TACs) designed to prepare them to train graduate student Teaching Assistants (TAs) in their home departments to better integrate student-centered and inclusive pedagogy into their courses. [MORE]