Erin Sanders
Director of CEILS
Assistant Adjunct Professor, Department of Microbiology, Immunology & Molecular Genetics
Program Administrator, UCLA Postdocs Longitudinal Investment in Faculty Training (UPLIFT)
Implementation Leader, Mobile Summer Institute
Administrative Co-Leader, UCLA's Center for the Integration of Research, Teaching, and Learning (CIRTL@UCLA)
Email: erins@ceils.ucla.edu
Office Location: 126 Hershey Hall
Ph: (310) 825-1783
Bio
Erin Sanders is an accomplished leader in the development and assessment of innovative strategies for undergraduate STEM education both in the classroom and laboratory. Dr. Sanders earned her B.S. in Chemistry from DePaul University in Chicago, IL in 1998 and her Ph.D. in Biological Chemistry from UCLA in 2005. Her research interests and experience span a variety of life sciences disciplines including molecular systematics of plastid genes in green algae, mechansims of site-specific DNA recombination in bacteria, and composition studies of bio-energy relevant microbial communities. As a faculty member in UCLA's Department of Microbiology, Immunology, and Molecular Genetics, Dr. Sanders pioneered the development of an innovative state-of-the-art curriculum for MIMG undergraduates and coordinated the creation of new upper division courses that provide authentic research experiences for all MIMG and Molecular, Cell, and Developmental Biology majors. Dr. Sanders is the author of a popular textbook about this curriculum, has published on her assessment-informed curricular reform efforts, and is a recognized leader and scholar in STEM education.
As the founding director of CEILS, Dr. Sanders works with the Associate Dean Van Valkenburgh and the Faculty Advisory Committee to coordinate CEILS activities to meet the needs and interests of participating faculty in departments and interdisciplinary programs responsible for instruction of undergraduate courses in the Life Sciences. By conferring with CEILS participants, leadership, and cross-campus units, Dr. Sanders helps promote and support education and diversity initiatives that strengthen the teaching community at UCLA.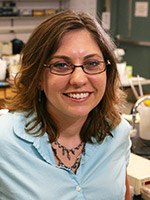 Shanna Shaked
Senior Associate Director of CEILS for Physical Sciences Initiatives
Director, Learning Assistants (LA) Program for the Sciences
Lecturer, Department of Physics & Astronomy
Email: shaked@physics.ucla.edu
Office Location: Knudsen 4-415B
Website: www.shannashaked.com

Bio
Shanna Shaked is a leader at UCLA in the use of evidence-based teaching techniques, particularly those that aid in the retention of underrepresented groups. She has also pioneered a range of interdisciplinary teaching collaborations with faculty across the UCLA Physical and Life Sciences. After earning her B.S. and B.A. in Physics, Astronomy and Mathematics from the University of Arizona, she received a Ph.D. in Applied Physics from the University of Michigan and a Master of Arts in Teaching from Ithaca College.  Her research experience ranges across astrophysics, biophysics, environmental physics, pollutant modeling, sustainability, and ultimately physics education research.
At UCLA, Dr. Shaked has initiated a range of evidence-based teaching techniques, such as an interdisciplinary undergraduate Learning Assistant program to promote active learning and inclusivity in large lecture courses. She has extensive experience with the following classroom technologies and activities: clickers with peer instruction, pre-lecture assignments and interactive videos, collaborative workshop discussions, weekly quizzes, real world application group projects, online discussion forums, collaborative office hours, and mid-quarter student feedback. Dr. Shaked is also an expert in the implementation of pre- and post-tests and surveys to assess the effectiveness of such educational interventions.
Building on her training and experience in teaching middle and high school science, Dr. Shaked has worked with other faculty and in her own courses to mentor UCLA undergraduates to present science to more than 2,000 K-12 and community college students and at multiple outreach events per year. She has also aided faculty in successfully designing broader impact components for NSF grants, integrating faculty research into effective outreach activities.
Dr. Shaked is an HHMI/National Academies Summer Institute Fellow and a regular participant in national physics conferences, such as AAPT and Learning Assistant Alliance conference. The overall focus of Dr. Shaked's efforts in CEILS is to identify and address the educational needs and interests of Physical Science faculty, and in so doing, support the academic success of all UCLA students.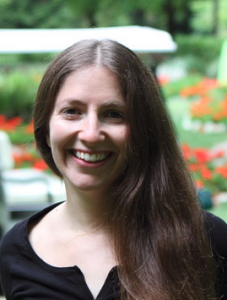 Rachel Kennison
Associate Director for Professional Development and Student Engagement
Program Coordinator, Center for the Integration of Research, Teaching, and Learning (CIRTL@UCLA)
Program Manager, Life Science Majors Career Development Initiative
Email: rkennison@ceils.ucla.edu
Office Location: 243 Hershey Hall

Office Phone: 310-825-6126
Bio
Rachel Kennison is an advocate for retention and persistence of all undergraduates and particularly underrepresented groups in STEM education. She is active in the development of courses and initiatives to improve undergraduate STEM education and provides professional development and training to graduate students, post doctorate scholars and faculty in evidence based teaching practices, mentoring and teaching through diversity. Dr. Kennison earned her BA from Sarah Lawrence College, MS in Clinical Social Work from Columbia University and her Ph.D. in Biology from UCLA in 2008. Her research interests were in the structure and function of southern California estuaries.
As Associate Director for Professional Development and Student Engagement in the Center for Education, Innovation and Learning in the Sciences, Dr. Kennison embraces active learning strategies as the instructor of LS 110: Career Exploration in the Life Sciences. Dr. Kennison is also the Program Coordinator for the UCLA@CIRTL (Center for the Integration or Research, Teaching and Learning), facilitating learning communities for graduate students and post doctoral scholars in Evidence Based Teaching Practices, Teaching as Research and the Entering Mentoring Training Program. Dr. Kennison is collaborating with UC Berkeley's Lawrence Hall of Science to implement the NSF funded Faculty Learning Program, a professional learning program for UCLA and Community College STEM faculty to redefine the college lecture. Previously, Dr. Kennison was Co-Director for the Centers for Ocean Science Education Excellence-West and Assistant Director of the Undergraduate Research Center in the Sciences at UCLA, where she created the Santa Monica College/UCLA Summer Scholars Research Program and the Grand Challenges Undergraduate Research Scholars Program.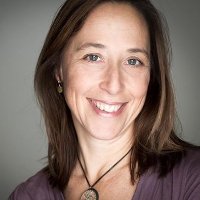 Jess Gregg

Associate Director for Educational Development
Academic Coordinator, Department of Life Sciences Core Education
Project Coordinator, SoCal Regional Collaborative, CIRTL INCLUDES
Email: jessgregg@ceils.ucla.edu
Office Location: 210 Hershey Hall
Ph: (310) 825-6694
Bio
Jess works closely with Erin Sanders, CEILS Director, on multiple initiatives involving the use of data analytics to inform curricular improvements and drive conversations with faculty and college leadership around student success in the sciences. She co-facilitates and leads the coordination of CEILS educational programs and training workshops targeting faculty, graduate students, and postdoctoral scholars including the annual train-the-trainer Educational Development Workshop for Teaching Assistant Consultants and Faculty Advisors in the Life and Physical Sciences, the annual Faculty Workshop on Best Practices in STEM Teaching, and local  5-day Summer Institute for Transforming Undergraduate STEM Education starting in 2017.  Jess also organizes and facilitates smaller "Bringing Theory to Practice (BTtoP)" workshops offered throughout the year. She supports CEILS collaborative initiatives with regional community college and 4-year institutions,  supports local CIRTL program development and marketing initiatives, and provides individual support to faculty including classroom observation, consultation on course design and active learning, and training on educational technology implementation. She collaborates with the Life Sciences Core Media Center, a newly developed multimedia studio and grant funded project to redesign the Life Sciences Core curriculum utilizing high quality interactive video to implement a flipped classroom model.
Jess holds Master of Arts and Master of Education degrees from Teachers College, Columbia University in Counseling Psychology with emphasis on multicultural competence in organizations and institutions. Her interests include group dynamics, active learning pedagogy, educational research and assessment, and cultivating equitable and inclusive classrooms.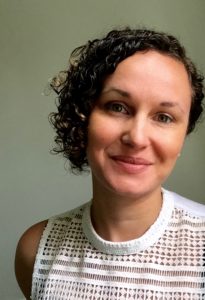 Ann Mao
CEILS Administrative Assistant
Program & Communications Coordinator, UCLA Postdocs Longitudinal Investment in Faculty Training (UPLIFT)
Email: maojacan@ceils.ucla.edu
Office Location: 210 Hershey Hall
Ph: (310) 825-6695
Bio
Ann Mao is a UCLA alum, having graduated with her B.A in Linguistics and Asian Languages and Cultures. As an undergraduate, she spent her time working in a Drosophila melanogaster research lab as stock-keeper and laboratory assistant, where she conducted research pertaining to the phenotypes of flies and the frequency of the display of these phenotypes resulting from various genetic crosses. Ms. Mao works directly with CEILS Director Sanders, providing administrative and clerical support, assisting with programming logistics and scheduling, creating content for websites and other media, and helping with communication strategies for CEILS-related projects.