Resources from CEILS Teaching Evaluation Symposium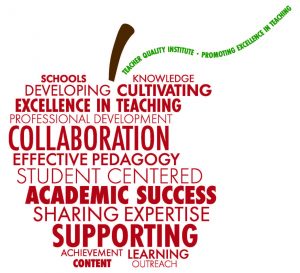 CEILS hosted a symposium at UCLA on June 12,  2018, called "Exploring Practical Ways to Inspire and Reward Teaching Effectiveness and Instructional Innovation". The event details can be found here. Several guest speakers shared resources on student ratings of instruction, peer teaching observations, and self-assessment of teaching practices, among others.  We gladly share these resources with our UCLA community.
Click here to access the UCLA Box folder with handouts, rubrics, guidelines, and other materials shared during the symposium.  A password is required to access the Box folder.  Please email us at media@ceils.ucla.edu to request the password.
Click here to view the spreadsheet with a list of the documents and Box folder locations.
Peer Feedback for Individuals and Departments
Each department has a different approach to the peer observation of teaching, so this site includes a variety of some of the best resources we've found for conducting peer observations. Many refer directly to evidence-based teaching practices, with some being more open-ended, and others being more concrete, based on rubrics and checklists.
University of Kansas has developed a rubric for the evaluation of teaching, based on an AAU grant.
The Center for Teaching at Vanderbilt University has a comprehensive guide on best practices for peer review of teaching. Visit this resource.
UCLA Department of Political Science
This 2012 policy for their department's Peer Review of Teaching includes very specific questions about learning goals and use of evidence-based teaching practices.
Additional Tools and Resources
Classroom Observation Rubric
Peer Mentoring Feedback Guide – Adapted from J. Momsen, NDSU, FIRST IV (from Summer Institute)
Course Checklist for Inclusive Teaching