GIVING FEEDBACK: In the following video from the CIRTL online course "Introduction to STEM Teaching",  Dr. Angela Little from the University of California Berkeley and a group of graduate students from the University of Colorado Boulder discuss their experiences with useful vs unhelpful feedback, describing the importance of frequent feedback to students from peers and instructors. To view the full module with additional information about assessment, click here.
What is
"

formative

"

assessment?
Formative vs. Summative Assessment
Formative vs. Summative (sometimes called "Auditive") Assessment:
How will you assess student learning throughout the quarter ("formative assessment") and at the end ("summative assessment")?
The purpose of an assessment is to provide an opportunity for the student to evidence that they have learned what they were supposed to. Using formative assessment means that over time they have the opportunity to first make mistakes and then learn from those mistakes. This is more aligned with a "mastery" approach – basically designing assessments so students eventually will master the competency.  A summative/auditive assessment is one where you are looking back at what they should have learned, assessing them on it, and then moving on to something new. Both can be used effectively.
Resource:
Fink, L. Dee "A Self-Directed Guide to Designing Courses for Significant Learning: This workbook style guide will walk you through the different elements of backwards course design, including designing for assessment of student learning.
Ways to integrate formative (e.g. low-stakes, frequent) assessment
Integrate active learning techniques during lecture, discussion and lab.
Have drafts due throughout the quarter
Have students grade one another's work using structured, rubric-based protocols

CCLE has a "Workshop" assignment, in which each student submission can automatically be assigned to a few other students to grade based on a rubric. The students who are assigning the grade get more points for assigning similar grades to the same work (i.e. there is a reward for grading carefully).
Use Calibrated Peer Review to help students learn not only how to grade one another, but what good examples look like.
Exam wrapper: Turn an exam into a learning experience
What is an exam wrapper?
"All too often when students receive back a graded exam, they focus on a single feature – the score they earned. Although this focus on 'the grade' is understandable, it can lead students to miss out on several learning opportunities that such an assessment can provide." (Ambrose et al, How Learning Works, 2010)
Exam wrappers are post-exam assignments that help students metacognitively reflect on what they can learn from a graded exam, including the following sets of skills (https://www.cmu.edu/teaching/designteach/teach/examwrappers/):
identify their own individual areas of strength and weakness to guide further study;
reflect on the adequacy of their preparation time and the appropriateness of their study strategies; and
characterize the nature of their errors to find any recurring patterns that could be addressed.
Sample exam wrappers from physics, biology, chemistry and math
Here are sample exam wrappers provided by Carnegie Mellon's Eberly Center:
The Physics exam wrapper was completed by students during recitation when the first exam was turned back to students. Papers were collected at the end of class, reviewed by the instructor, and then returned to students just before the next exam, as a reminder of their self-discoveries from a few weeks prior.
The Biology exam wrapper was given to students during lecture on the day when the first exam was turned back.
Exam Wrapper Google Doc for you to copy and adapt
Click here to access an Exam Wrapper google doc that you can copy and edit for your class. (Be sure to check out the other examples to see if any components are more relevant to your course.)
How to Assess Students Based on Mastery of Material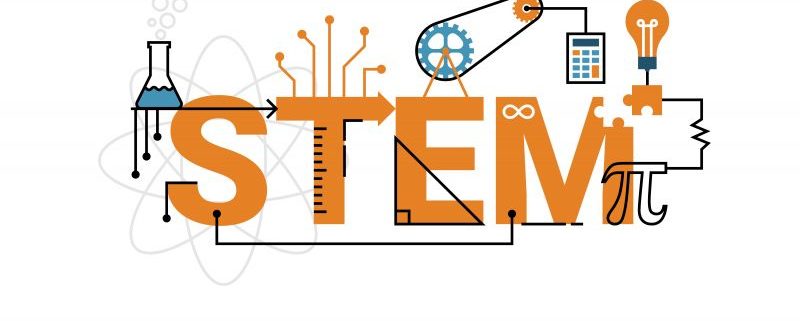 FEATURED RESOURCE: In October 2018, the Associate Dean of UCLA's School of Engineering issued a memorandum with guidance on assessment and grading. In particular, pages 5-7 provide guidance on course design, assigning grades based on content mastery rather than relative performance, and why and how to clearly state the grading policy in the syllabus.
Alternatives to grading based on a curve
Grading Sytems UNCC: Summary of advantages and disadvantages of different grading systems
Schinske and Tanner: Teaching more by grading less or differently
VALUE Rubrics: These AAC&U rubrics include detailed language for describing and assessing skills, such as critical thinking, problem solving, and quantitative literacy. Adapting such rubrics can help you build better assignments, while being more clear about the skills you want your students to develop and demonstrate.
NY Times Article: Why We Should Stop Grading on a Curve
Hughes, B., Hurtado, S. & Eagan, M. K. (Nov 2014). Driving Up or Dialing Down Competition in Introductory STEM Courses: Individual and Classroom Level Factors. Paper presented at the Annual Meeting of the Association for the Study of Higher Education, Washington, DC, November 20-22, 2014.: Research finding norm-referenced grading associated with higher student perceptions of competition; Faculty can "dial down" competitiveness by structuring collaboration into courses.
How to align your assessments with your other course materials and activities
Featured Resources: Rubric + Gradescope
Ideas for Using Rubrics: Why, how and examples
We at CEILS have collected some of our favorite resources on why and how to use rubrics, with many examples – click here.
Gradescope - a rubric-based grading tool that improves consistency (and TAs love it)
There are online grading platforms that allow instructors and TAs to score assignments with open-response questions including exams and homework problems.  UCLA now has a licensing agreement with Gradescope (www.gradescope.com) for their online grading tool, which can be incorporated into CCLE course sites.
---
Why use Gradescope?
Benefits to instructors and TAs:
Rubric-based scoring system allows for more consistent and fair grading
Choice of using a positive (points added for correct answers) or negative (points taken away for wrong answers) rubric.

Positive scoring rubrics reward students for their achievements and sets a positive tone in a classroom – one that is focused on what students are doing right, rather than what students are doing wrong.

Streamlines the grading process, achieving greater grading efficiencies in large-enrollment courses

TAs can replicate the same feedback to multiple students without having to re-write the same comments over and over again (a very time-intensive effort)
Changes to scores get propagated to all assignments, so TAs save time because they do not have to regrade questions

Electronic grading provides flexibility because instructors and TAs can grade assignments from anywhere (home, a café, their lab, their office)
Academic integrity issues mediated with repository of electronic, scanned copies of every student's exam or assignment
Tracks and reports analytics giving instructors and TAs substantially more feedback on student mastery of concepts and skills
Great online documentation with instructions (including video tutorials), suggestions and short-cuts
Benefits to students:
Transparency in points breakdown (partial credit) for the score a student receives on a question because the points assigned are linked to comments explaining what was done correctly or incorrectly
Students receive more feedback from TAs grading their assignments
Quality of feedback a student receives is superior to that they could get from hand-written comments by a TA
Electronic return of graded assignments to students permits rapid feedback used by students to gauge learning gains and progress towards mastery
Integration with CCLE allows secure sign-in with UCLA BOL account
---
There's an app for that!
Here is an app you can share with your students to scan their homework into a pdf: https://acrobat.adobe.com/us/en/mobile/scanner-app.html
---
How to add Gradescope to your CCLE course site
Since UCLA now has a licensing agreement with Gradescope, instructors may incorporate this grading tool into their CCLE course sites as follows:
Sign in to CCLE, and turn editing on.
Navigate to the section of your CCLE site where you want the link for Gradescope to appear, and click Add an activity or resource. Select External tool, and click the Add button.
In the box for Activity name, enter a name, such as "Gradescope".
From the drop-down menu for Preconfigured tool, select Gradescope.
Scroll down and click the button Save and return to course.
Click the link that has been created. This will open Gradescope in a new browser tab, and Gradescope will ask if you want to link this course with a new or existing course in Gradescope. Assuming you have not already created a Gradescope course for this class, select A new Gradescope course, and click Link course.
After editing settings in Gradescope as desired, select Roster from the left panel. Click the Sync Moodle Roster button, and then Sync Roster. Go through the resulting roster in Gradescope and make sure your TA(s) have been assigned the "TA role", rather than being listed as "Student". (This is a known bug in the CCLE-Gradescope link.)
---
Tips for Using Gradescope at UCLA
For additional tips using Gradescope, please click here to see our FAQ document created by our CEILS Instructional Consultants, Will Conley (Math) and Josh Samani (Physics).  Both are available to answer questions and provide best practice advice about Gradescope.  Please email media@ceils.ucla.edu if you need assistance, and we'll get the message to Will and Josh.
Make an exam a learning experience: Two-stage exams
What is a two-stage exam?
Students first take an individual exam, which is often worth the majority of their exam grade; afterward, they work on a second stage of the exam (either select questions from the original exam) or related and deeper questions.
For a complete description, see this 3-page summary provided by the American Association of Physics Teachers: https://www.physport.org/recommendations/files/Group%20Exams.pdf
Does a two-stage exam increase learning?
This site provides some of the evidence supporting the benefits of two-stage exams (excerpt below): https://learning.northeastern.edu/two-stage-exams/
"Two-stage exams and other collaborative testing models have been tested for immediate learning (individual responses to the same questions three days after the exam; Gilley & Clarkston, 2014), retention at one month (individual scores on repeat questions on the subsequent exam; Cortright et al., 2003; Vogler & Robinson, 2016), and retention two months later (individual scores on repeat questions on the final exam; Vogler & Robinson, 2016; Knerim et al., 2015; Zipp, 2007), with most studies showing positive outcomes at all stages."