Professional Development for Faculty and Departments
Individual Faculty Consultations
Course design

Evidence-based teaching in small and large classrooms

Technology assistance (such as clickers)

Assessment design

Peer-to-peer mentoring about effective teaching practices

Getting feedback from students – mid-quarter evaluations and additional "just in time" techniques
Bringing Theory to Practice (BTOP) Workshops for Departments, Departmental Training and Consultation Services
BTtoP Workshops can be offered as part of departmental trainings. These workshops assist with: course design, implementing active learning, or using instructional technology.
Inclusive teaching tidbits – 20 minute sessions modeling inclusive pedagogy that can be implemented in large and small STEM courses
Curricular planning consultations – Providing a structure to improve the alignment of learning outcomes across courses in the major
Targeted training based on departmental needs – Engaging TACs and Faculty Advisors to improve 495 TA training courses, facilitate classroom technology training for faculty cohorts, coordinate training of faculty working groups interested in developing clicker questions, common exam questions, case study examples, or other learning assets
Focus Groups
A CEILS staff member can facilitate a student-centered anonymous focus group to help individual instructors as well as departments gather feedback from students on successes and challenges present in their course(s).
Teaching Squares for Peer Observation and Feedback on Teaching
CEILS can work with departments and groups of faculty interested in getting feedback on their teaching to set up "teaching squares" and choose from a variety of tools available to support the feedback process.
Annual Faculty Professional Development Programs
Faculty Workshop on Best Practices in Teaching
A full-day event for faculty and instructors held prior to the beginning of the academic year. Topics include inclusive teaching practices, highlights from current education research, tips and strategies for increasing active learning and student engagement, and multiple concurrent sessions on specific tools and teaching approaches.
View details for the 2019 Faculty Workshop.
HOLD THE DATE: Our 2020 Faculty Workshop will take place September 17, 2020.

The Summer Institutes model the scientific teaching principles they teach. The institutes invite college and university faculty, instructional staff, and future faculty to develop teaching skills at multi-day workshops to transform the undergraduate classroom. They draw on the expertise of participants and presenters. Current research, active learning, assessment, and inclusive teaching are woven into the program, creating a forum to share ideas and develop innovative instructional materials to be implemented upon returning home.
Click below for more information and to submit your application.
A list of faculty who have become "Scientific Teaching Fellows" by completing a Summer Institute can be viewed under "Change Agents".
Faculty Learning Program to Improve STEM Undergraduate Teaching and Learning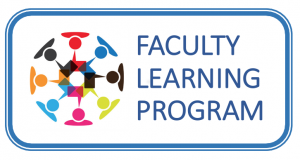 CEILS offers faculty teaching development to interested UCLA and Community College STEM faculty through participation in Transforming College Teaching: Statewide Implementation of the Faculty Learning Program to Improve Stem Undergraduate Teaching and Learning.
UCLA, along with local community colleges with high transfer rates have been expressly asked to participate in this statewide program. For more information on this program and what is expected, please click here.
Inclusive Excellence Workshop
The annual Inclusive Excellence Workshop is a two-day, off-campus immersion workshop for UCLA instructors. This workshop was designed to educate faculty about the substance of inclusive pedagogy relating to social identity and implicit bias, engage faculty in dialogue around the issues impeding student success in STEM classrooms, and help faculty move beyond awareness of the problems undermining student success to an internalization of their role in overcoming these problems. The goals of the workshop are (1) to help faculty improve their knowledge of social identities and, in so doing, become more aware of their own and their students' social identities, (2) to support faculty in their learning about the barriers to student success such as faculty attitudes, stereotype threat, microaggressions resulting from the manifestation of implicit biases, and fixed mindset, and (3) to inspire faculty to take action to remove these barriers from their classrooms by adopting instructional strategies that enable all students to be academically successful.
Life Science Dean Victoria Sork conceived of these workshops, which have been offered annually since 2015. The Inclusive Excellence Workshops are facilitated by outside experts in inclusive pedagogy and critical race theory. Life Science Professor Tracy Johnson was recently awarded an HHMI Inclusive Excellence grant, which has extended these workshop offerings through at least 2021. CEILS team members attend and contribute to the workshops each year, lending their expertise in inclusive and evidence-based teaching practices. In addition, Director Sanders O'Leary has been working with Dean Sork and members of UCLA's Center for Educational Assessment to evaluate the impact of this intervention. Key findings from assessment of the 2015-17 workshops indicate that attendees 1) increased their knowledge of social identities and the barriers to learning in STEM classrooms, particularly those faced by underrepresented and disadvantaged students, 2) changed their attitudes about students' abilities as science majors, shifting away from a fixed-mindset perspective in which characteristics such as intelligence are perceived as innate and unalterable, and 3) modified their teaching approaches to promote inclusivity and cultural responsiveness. A manuscript describing these outcomes in detail is under review with the International Journal of STEM Education.