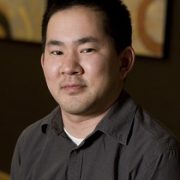 CEILS Visiting Scientific Teaching Scholar:
Dr. Brian Sato
Associate Teaching Professor in the Department of Molecular Biology and Biochemistry
University of California, Irvine
"Examination of common assumptions regarding prerequisites and course assessments in STEM curricula"
The use of empirical data in course and program evaluation is an important component in the drive to improve STEM education.  We assessed the purported benefits of prerequisites using a novel familiarity scale, allowing us to examine the impact of these courses on a more fine-grained scale than is typically viewed.  Additionally, we took a close look at assessments in order to determine the degree to which they are measuring understanding of course material.  Both of these studies uncovered results that may conflict with our assumptions of these essential aspects of higher education.
Note change in location for the seminar!  Dr. Sato's talk will take place from 2-3 pm in 158 Hershey Hall.
A light reception from 3-4 pm in 1100 TLSB will follow his talk.
Please feel free to join us!
Sponsored by UCLA Postdocs Longitudinal Investment in Faculty Training (UPLIFT) Program