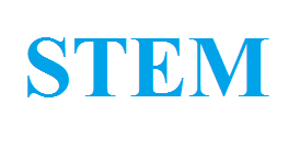 The path from idea to a marketed drug is driven by both business and scientific professionals working towards one common goal. Please join UCLA Professional Development for a high level overview of Drug Development where they will explore the process of taking a drug from idea to marketed product. In addition, Dr. Adrian Nanez and Dr. John Lawrence will discuss the career path that led them to their current roles in the Scientific Affairs Department at Amgen.
Adrian Nañez, PHD
Dr. Nañez was born and raised in the heart of South Texas, Alice. He began his research career at the University of Texas, Austin where he completed a B.S. in Microbiology. In 2007, Dr. Nañez received a Ph. D in Biochemistry and Molecular Biology from the University of Louisville and began a Post-Doctoral Fellowship at the University of Texas M.D. Anderson studying the molecular mechanisms underlying carcinogenesis.
In 2008, Dr. Nañez was recruited to Amgen, Inc. as a Scientist in the Department of Comparative Biology and Safety Sciences where he managed toxicology/risk assessment in the early to mid-drug development pipeline. In 2016, he transitioned to his current role as a Regional Medical Liaison-Oncology where he is responsible for supporting scientific exchange in Texas and New Mexico.
John H Lawrence, PhD
John received his Bachelor's degree in Biomedical Engineering from Brown University and earned his PhD in Physiology from Emory University. After Emory, John joined the Center for Biomedical Engineering faculty at the University of Kentucky, where he conducted research and developed courses in Neuroscience and the Neural Control of Movement.  While at Kentucky, John also conducted post space flight gait analyses on returning MIR astronauts as a NASA-ASEE Summer Faculty Fellow with the Johnson Space Center.
After leaving academia, John joined the Amgen Oncology RML team covering the Atlanta Territory.  After nine years in the role, John was promoted to RML Field Director of the South Region.  In 2013, John took on the West Region Hematology-Oncology RML Field Director position, which he currently holds.  John is married with two teenage daughters and currently resides in the Thousand Oaks area.
Get your ticket to attend here: https://www.eventbrite.com/e/phds-in-biotech-and-an-overview-of-drug-development-career-paths-and-opportunities-tickets-30464976565
Co-sponsored by: UCLA Career Center, Graduate Division, David Geffen School of Medicine Office of Postdoctoral Affairs, California NanoSystems Institute