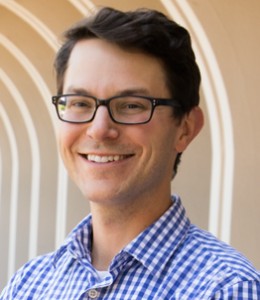 CEILS Visiting Scientific Teaching Scholar:
Dr. Justin Shaffer
Assistant Teaching Professor
Department of Developmental and Cell Biology
University of California, Irvine
"Teaching with high structure: what, why, and why not?"
In recent years, active learning has been shown to provide significant gains in student performance in college STEM courses and is now a ubiquitously and highly recommended way of teaching. However, finding the time in class and the means to implement active learning may be a challenge. High structure course designs, which include pre-class content delivery and graded assignments, in-class active learning exercises, and graded weekly review assignments, help facilitate the adoption of active learning exercises by asking that students acquire course content prior to class. In this seminar, high structure course designs will be described for two college courses: a 420+ student introductory biology course and a 140+ student upper-division human anatomy course. Specific educational research projects that assess high structure teaching practices from these courses will also be presented, including using reading guides to improve student exam performance and a comparison of in-class student engagement systems. Finally, recommendations and challenges for teaching with high structure will be discussed.