In the past year, we have been faced with several major transformations that have upended the lives of all of us. The shift in consciousness and opening of spaces for discussion on anti-racism has challenged many of us to reconsider our cultural norms and institutional policies. We are aware that many of you experience racism every day and need support in different ways, to heal racial trauma; we will work to create and share such resources and upcoming "Becoming an Anti-Racist Educator" workshops.
.
CEILS has curated materials from across the nation to help us work towards a goal of equity and social justice in STEM education. This page is designed to provide resources to help you learn more about inequities in STEM and strategies to create more inclusive and equitable classroom environments and departments.
Guides and Teaching Techniques
Inclusive Teaching Guide
The STEM Evidence-Based Inclusive Teaching guide is one of the
excellent evidence-based teaching guides from CBE-Life Sciences Education. It includes a checklist, along with supporting research for each recommendation.
8 Steps for Educators
Becoming an Anti-Racist Educator
This excellent resource, created by Wheaton College in Massachusetts, is an action-oriented guide that does not claim to be exhaustive. It is meant to engage all educators in the college campus in becoming anti-racist. It will direct you to resources produced by communities of educators across the US.
Databases of Diverse Scientists w/ Activities

This initiative provides access to easy-to- implement assignments/activities that link course content to the stories of counter-stereotypical scientists from across STEM. The original studies on Scientists Spotlights were published in 2015 and 2016. A growing body of research has revealed dramatic and positive effects of the addition of these simple assignments to biology courses. Learn more about Scientist Spotlight here.
Project Biodiversify provides ready-to-use examples of research concepts that highlight a diverse set of biologists, organized by biological topic, scientist identity, study attribute, and societal relevance. They align research examples with core biology curricula and, at the same time, highlight and humanize researchers as role models for students from many walks of life. Click here to explore.
This is a collection of 22 scientist-based digital toolkits, including slides and discussion prompts, for scientists that span chemistry, physics, statistics, economics, and biology. The project is designed to break stereotypes about scientists while introducing students to a wide range of STEM fields. Click here to explore.
Syllabus Review Guide
USC Inclusive Syllabus Review Guide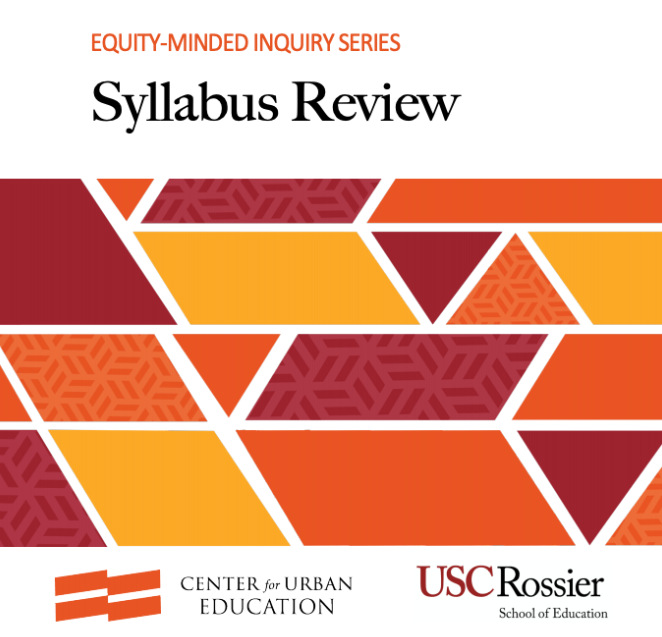 In this interactive resource, the University of Southern California Center for Urban Education outlines the traditional purpose of the syllabus, uses findings from empirical and peer-reviewed articles to answer questions that are often asked about syllabi, and offers examples of language for syllabi that support or hinder learners' experiences.
Become a Better Advisor
A Guide to Academic Advising for STEM Faculty
Aspire's Guide to Academic Advising for STEM Faculty provides an overview of advising, core competencies to address the academic needs of students, and tools to help faculty be effective advisors for a diverse population of students. The tools and resources include an advising checklist for new faculty, faculty advising framework, exercises to help identify social identity, and more.
Research Articles
Many studies have explored equity and social justice in STEM. We have compiled a short list of recent articles related to this topic, but there are a multitude of others available.
UMich Curated Research
Recommended Readings from the Committee on Strategies and Tactics for Recruiting to Improve Diversity and Excellence (STRIDE Committee)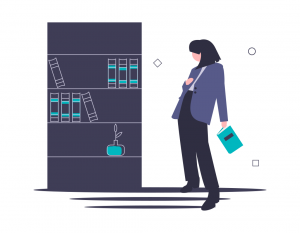 STRIDE Recommended Readings were used in the creation of the STRIDE Faculty Recruitment Workshops and are a curated collection of research on creating diverse spaces in academia. The STRIDE Committee provides information and advice about practices that will maximize the likelihood that diverse, well-qualified candidates for faculty positions will be identified, and, if selected for offers, recruited, retained, and promoted at the University of Michigan.
PNAS: 5 Steps to Address Inequality in STEM
A Five-Step Program for the Scientific Community to Address Inequality, from the president of the National Academy of Sciences

In an article published in the Proceedings of the National Academy of Sciences (PNAS), Dr. Marica McNutt, president of the National Academy of Sciences, discusses how to rectify racial inequalities in STEM fields. She provides examples of current, prevailing inequalities affecting under-served communities. She also suggests five steps for the scientific community to address racial injustices.
Also see related PNAS Editorial from PNAS Editor-in-chief Dr. Mary R. Berenbaum, "PNAS and prejudice", with a key quote "policies designed in the absence of evidence of efficacy have the potential to perpetuate, rather than resolve, the problems."
PNAS: Reimagining Science
This PNAS opinion piece includes concrete actions with citations. Here is an excerpt:
When people take action—individually and collectively—that's when we see results. Now is the time to act as individuals and institutions. We challenge our colleagues and institutions to take these tangible actions.
We can adopt practices, initiatives, and models that have been successful in supporting students and faculty of color, including those cited in this article (9). We can continue by also being scientific about the problem of diversity and how to address it. A place to start is rigorous analysis of data about students on our own campuses to understand both our challenges and our opportunities (18).
As individual researchers and engineers we can mentor students of color and become their champions as they make the transition to graduate school, postdoctoral fellowships, and junior faculty positions (9). We can actively recruit applicants of color for faculty positions (18, 20). We can support colleagues of color as we do any colleague by collaborating with them on grants, research, and papers; reading and citing their work; and inviting them to give talks (20).
List of additional resources
Accelerating Systemic Change in STEM Higher Education: Resources on Equity and Inclusion for STEM and Higher Education
,These recent articles and resources are meant to serve as a starting point for learning about equity, inclusion, diversity, and justice – with a particular focus on addressing systemic anti-Black racism – within STEM and higher education. This list of resources is long, but not by any means exhaustive.
Science: Black scientists matter
https://science.sciencemag.org/content/369/6506/884
"One problem in the Western world is that the scientific enterprise is in denial about its inherent racism. Black scientists encounter discrimination when they embark on a science career in Western countries. The overwhelming message from their experiences is that the culture of academic science where Black scientists are underrepresented is riddled with deeply entrenched racism of various forms and subtleties."
Recordings of Past Webinars
Featured Webinar Recording: Responding to Racial Bias and Microagressions in the Online Environment
The transition to online instruction and student services in response to COVID-19 presents a substantial challenge for most post-secondary institutions. Among the most pervasive challenges are issues with racial bias and racial microaggressions that serve to impede the student experience.
---
Featured Webinar Series Recordings: Racial Equity in Online Environments
This 6-part webinar series explored important aspects of how racial equity plays crucial roles in student success in higher education.
Additional Recordings of Past Webinars: