Since the beginning of March, we have been faced with two major transformations that have upended the lives of all of us. The shift in consciousness and opening of spaces for discussion on anti-racism and anti-racist pedagogy has created an even more profound challenge in the way we think about our cultural norms and interact with one another. We are holding a discussion group space where you can bravely explore and reflect on these issues as well as form communities to support allyship. We are aware that many of you experience racism every day and need support in different ways, to heal racial trauma; we will work to create and share such resources – here are some resources from #ShutDownSTEM.
.
CEILS has curated materials from across the nation to help us work towards a goal of equity and social justice in STEM education. This new webpage is designed to provide resources to help you learn more about inequities in STEM and strategies to create more inclusive and equitable classroom environments.
Guides and Teaching Techniques
STEM Evidence-Based Inclusive Teaching Guide
The Inclusive Teaching guide is one of the
excellent evidence-based teaching guides from CBE-Life Sciences Education. It includes a checklist, along with supporting research for each recommendation.
8 Steps for Educators
Becoming an Anti-Racist Educator
This excellent resource, created by Wheaton College in Massachusetts, is an action-oriented guide that does not claim to be exhaustive. It is meant to engage all educators in the college campus in becoming anti-racist. It will direct you to resources produced by communities of educators across the US.
Database of Diverse Scientists w/ Activities
Scientist Spotlight

The Scientist Spotlights Initiative empowers middle/high school, college, and university science educators to implement inclusive curricula that help ALL students see themselves in science. We provide access to easy-to- implement assignments/activities that link course content to the stories of counter-stereotypical scientists. The original studies on Scientists Spotlights were published in 2015 and 2016. A growing body of research has revealed dramatic and positive effects of the addition of these simple assignments to biology courses.
Syllabus Review Guide
USC Inclusive Syllabus Review Guide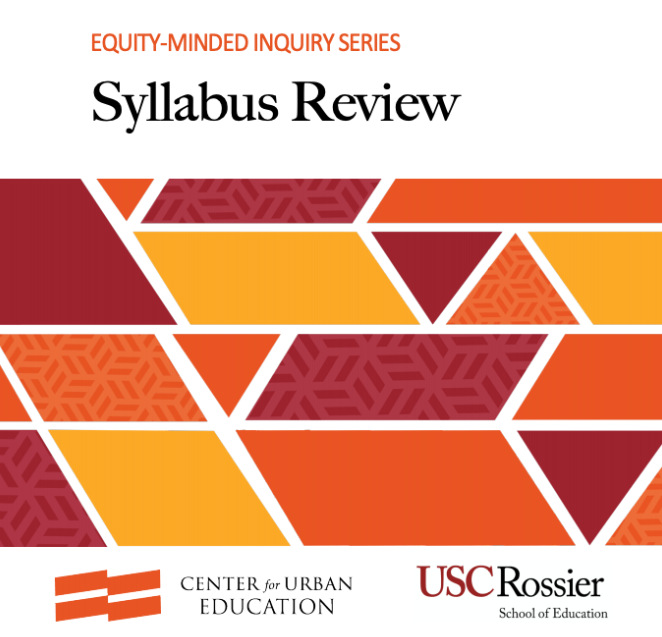 In this interactive resource, the University of Southern California Center for Urban Education outlines the traditional purpose of the syllabus, uses findings from empirical and peer-reviewed articles to answer questions that are often asked about syllabi, and offers examples of language for syllabi that support or hinder learners' experiences.
Become a Better Advisor
A Guide to Academic Advising for STEM Faculty
Aspire's Guide to Academic Advising for STEM Faculty provides an overview of advising, core competencies to address the academic needs of students, and tools to help faculty be effective advisors for a diverse population of students. The tools and resources include an advising checklist for new faculty, faculty advising framework, exercises to help identify social identity, and more.
Research Articles
Many studies have explored equity and social justice in STEM. We have compiled a short list of recent articles related to this topic, but there are a multitude of others available.
UMich Curated Research
Recommended Readings from the Committee on Strategies and Tactics for Recruiting to Improve Diversity and Excellence (STRIDE Committee)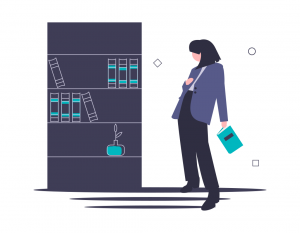 STRIDE Recommended Readings were used in the creation of the STRIDE Faculty Recruitment Workshops and are a curated collection of research on creating diverse spaces in academia. The STRIDE Committee provides information and advice about practices that will maximize the likelihood that diverse, well-qualified candidates for faculty positions will be identified, and, if selected for offers, recruited, retained, and promoted at the University of Michigan.
PNAS: 5 Steps to Address Inequality in STEM
A Five-Step Program for the Scientific Community to Address Inequality, from the president of the National Academy of Sciences

In an article published in the Proceedings of the National Academy of Sciences (PNAS), Dr. Marica McNutt, president of the National Academy of Sciences, discusses how to rectify racial inequalities in STEM fields. She provides examples of current, prevailing inequalities affecting under-served communities. She also suggests five steps for the scientific community to address racial injustices.
Also see related PNAS Editorial from PNAS Editor-in-chief Dr. Mary R. Berenbaum, "PNAS and prejudice", with a key quote "policies designed in the absence of evidence of efficacy have the potential to perpetuate, rather than resolve, the problems."
List of additional resources
Accelerating Systemic Change in STEM Higher Education: Resources on Equity and Inclusion for STEM and Higher Education
,These recent articles and resources are meant to serve as a starting point for learning about equity, inclusion, diversity, and justice – with a particular focus on addressing systemic anti-Black racism – within STEM and higher education. This list of resources is long, but not by any means exhaustive.
Upcoming Events
We included a few relevant upcoming events below, but for a full, up-to-date list of upcoming events, visit the CEILS calendar.
Talking about Leaving STEM Revisited: Entering an Uneven Playing Field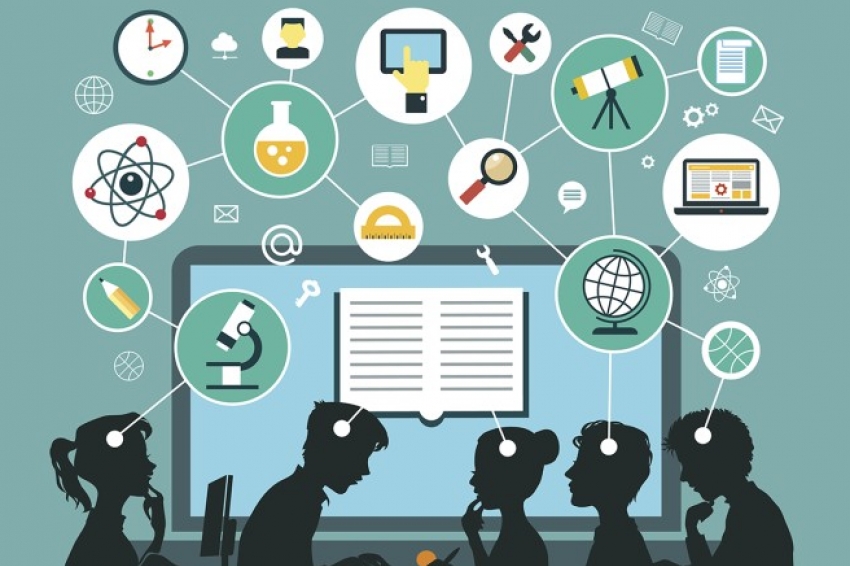 Talking about Leaving Revisited (TALR) discusses findings from a five-year study that explores the extent, nature, and contributory causes of field-switching both from and among STEM majors, and what enables persistence to graduation. TALR team members describe the rationale, scope and design of their sequel to the 1997 Talking about Leaving (TAL) study. Through this series, they offer disaggregated estimates for national STEM switching, persistence and college drop-out rates, changes in these patterns since the original study, and describe which student groups are now at greatest risk of loss from STEM majors.
July 21st – 8:00 to 9:00 AM | Register here.
Future webinars in this series:
Teaching Online in Fall 2020: A Free Mini Course
This short course will walk instructors through the process of designing an online course that is effective, equitable and inclusive. It will focus on designing content and choosing pedagogy for both synchronous and asynchronous formats, and will engage participants through both types of sessions. The course will address the basics of online and inclusive pedagogy. Over the three weeks, participants will design their own online course materials.
Tuesdays and Thursdays, July 21st to August 6th – 1:00 to 2:30 PM |  Register now.
Black Minds Matter
addresses the experiences and realities of Black students in education.
.
Black Minds Matter is a national movement that draws parallels between the policing of Black lives and schooling of Black minds. The course will balance a discussion of issues facing Black students as well as offer research-based strategies for improving their success.
July 16, 23, & 30; August 6 & 13 – 11:00 AM to 12:30 PM |  Register now.
On-Campus Events
CEILS Summer Workshop Series: Teaching Equitably Online
Syllabus Design: July 21st, 1:00 – 2:30 pm
Designing Assessments: July 29th, 3:00 – 4:30 pm
Designing for Student Engagement: July 31st, 1:00 – 2:30 pm
---
For Faculty and Senior Staff:
CEILS Anti-Racism Discussion Group, Fridays, 3:30-5:00 pm
In an effort to take action to combat structural racism, CEILS will be holding a summer Anti-Racist discussion group. We will discuss anti-racist literature, videos, podcasts and articles with the goal of educating ourselves. This is a safe, brave space, in which we will discuss the systematic structures of racism and the work we can do individually and as a community to dismantle them by using the lessons learned in each session. Come as often or as rarely as you like.
For Graduate Students, Postdocs, and Young Professionals:
CIRTL Anti-Racism Discussion Group, Wednesdays, 12:00 – 1:30 pm
In an effort to take action to combat structural racism, CIRTL@UCLA will be holding a summer Anti-Racist Discussion Group specifically for grad students and postdocs. We will discuss anti-racist literature, videos, podcasts and articles with the goal of educating ourselves. An important factor in this work is being aware of our identities and we acknowledge that this discussion is organized by white women. We also invite anyone interested in educating themselves on race to join in this conversation.
Recordings of Past Webinars
Featured Webinar Recording: Responding to Racial Bias and Microagressions in the Online Environment
The transition to online instruction and student services in response to COVID-19 presents a substantial challenge for most post-secondary institutions. Among the most pervasive challenges are issues with racial bias and racial microaggressions that serve to impede the student experience.
---
Featured Webinar Series Recordings: Racial Equity in Online Environments
This 6-part webinar series explored important aspects of how racial equity plays crucial roles in student success in higher education.
Additional Recordings of Past Webinars: