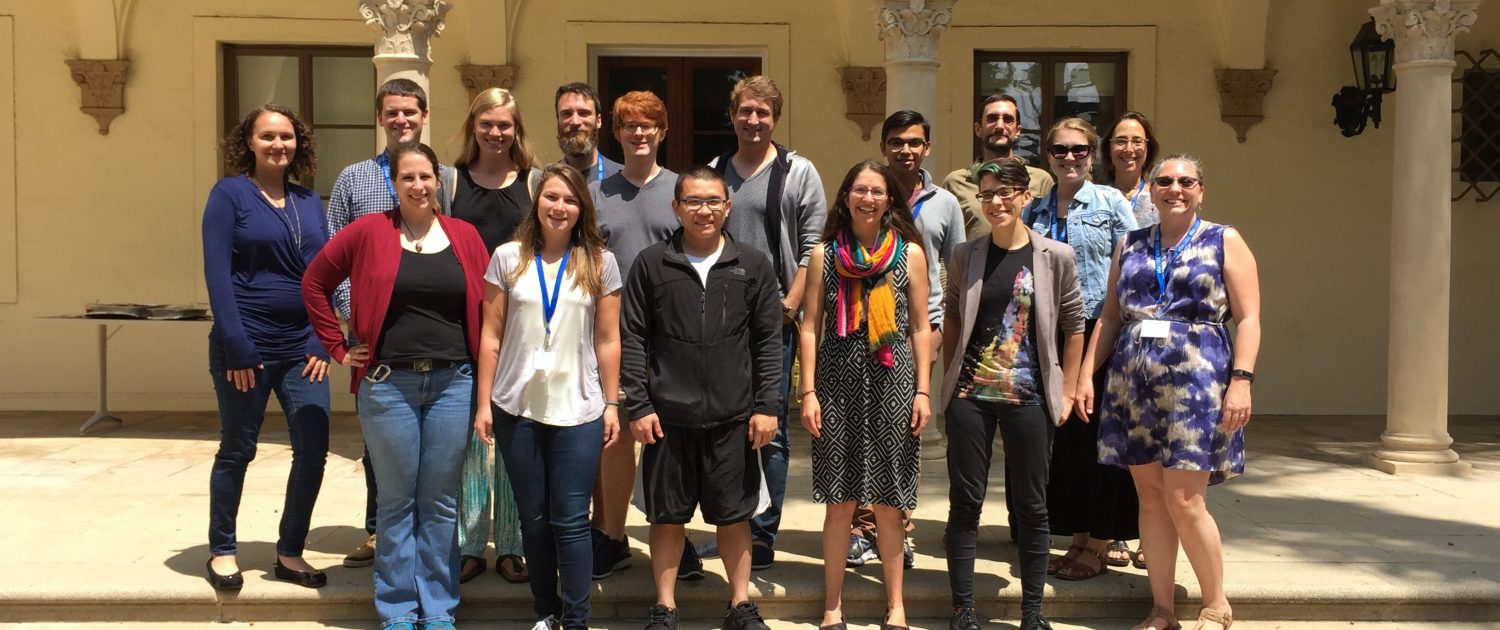 2017 Cohort and Facilitators from the Educational Development Conference
(Top Row: Jess Gregg, Jeff Maloy, Kersti Caddell Haatveit, Zach Norwood, Jacob Rooney, John Miller, Guarav Kandlikar, Carlos De La Rosa, Courtney Clark, Rachel Kennison; Bottom Row: Katilin Ingraham, Taylor Aubry, Anh Tran, Shanna Shaked, Danielle Smith, Erin Sanders)
Current training efforts for Teaching Assistants (TAs) in Life Sciences tend to focus on providing fundamental information about classroom management, some experiential learning activities, and opportunities to observe other TAs. By and large, there is insufficient emphasis on the importance of incorporating student-centered pedagogy and addressing diversity issues affecting classroom climate, much less training to put this knowledge into practice. The Life Sciences Division is exploring ways in which to improve TA training and integrate these elements into the graduate student curriculum. Aligned with this initiative is interest in engaging with the CIRTL network, which is a NSF-funded online learning community that promotes the professional development of graduate students and post-docs by using graduate education as a lever to develop future faculty committed to implementing effective and inclusive teaching practices.
For more information about the TA training initiative at UCLA, please contact Dr. Erin Sanders (erins@ceils.ucla.edu).