Join the CIRTL Network for access courses and resources by clicking on the image below: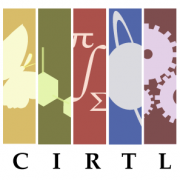 Teaching as Research | Learning Communities | Learning Through Diversity
CIRTL Network Programming
The CIRTL network offers many free synchronous and asynchronous learning opportunities, including online courses and MOOCs such as Introduction to Evidence-based Undergraduate STEM Teaching and Diversity in the College Classroom. Participants can engage in a variety of online workshops, courses, and webinars.
Courses
Space is limited and advanced registration is required to attend these online workshops from the CIRTL Network. Each workshop opens for registration three weeks before the workshop's first meeting date, and will involve some pre- and post- session work. (More Information)
Early course registration will open for CIRTL members only on December 11, and regular registration will open on January 2. CIRTL's spring term begins Monday, January 29.
Diversity in the College Classroom
Mondays, January 28 through March 19 | 12:00PM – 1:30PM PT
Understand the theory behind how diversity affects learning and develop practical classroom strategies in this course designed for STEM/SBE grad students and postdocs.
The College Classroom
Wednesdays, January 31 through April 11 | 8:30AM-10:00AM PT
Get an introduction to key learning principles and the basics of effective teaching practices in this course about teaching in the STEM college classroom.
Research Mentor Training
Tuesdays, January 30 through April 10 | 11:30AM-12:45PM PT
Work with a community of peers to develop and improve your research mentoring skills in this engaging seminar.
Engaging Students in the Teaching of Statistics (short course)
Wednesdays, March 14 through April 11 (no session on 3/28)| 11:00AM-1:00PM PT
Learn about engaging, evidence-based pedagogical practices for statistics in this short course designed for current and future instructors.
CIRTL Reads Journal Club
Tuesdays, January 30 through April 24| 8:30-10:30AM PT
Dive into the literature on STEM teaching and learning in this discussion-based journal club
Events
Dates and times for the Spring 2018 Online Drop-In Events are soon to be announced!
Digging Deeper: A Focus on Research using Qualitative Design (CIRTLCast series)
Get an introduction to qualitative research – what it is, and how to do it – in this four-part series.
Exploring a Teaching Career at Community College (Event series)
Hear community college faculty from around the country discuss their experiences in these institutions in this three-part series.
Exploring inclusive teaching within STEM disciplines: Conversations among faculty, future faculty, and students (CIRTLCast series)
Examine how inclusive teaching and issues of diversity differ across STEM disciplines in this four-part series.
Productive Mentorship: Bringing Out the Best in Your Students (CIRTLCast series)
Learn how research mentoring differs for graduate and undergraduate students, and how issues of equity and inclusion impact these important relationships.
Topics in STEMinism: Strategies for Inclusive Undergraduate STEM Education (CIRTLCast series)
Explore the ways social and cultural contexts shape the unique experiences of women pursuing undergraduate STEM degrees.
Teaching-as-Research Alumni Panel
Hear Teaching-as-Research (TAR) alumni reflect on their experiences doing TAR, including how TAR has shaped their professional and academic trajectories.
All-Network Teaching-as-Research Presentations
Hear grad students and postdocs from across the CIRTL Network share the results of their Teaching-as-Research projects.
Workshops
Dates and times for the Spring 2018 Online Drop-In Events are soon to be announced!
Engaging all students through developmental faculty advising 
Explore developmental advising at both R1 institutions and community colleges in this two-part workshop.
Getting Ready to teach in the American Classroom Building Rapport and Effective Communication Skills
Develop and practice your own strategies for effective communication with students in this case-study-based workshop.
Getting Ready to Teach in the American Classroom: Cross-Cultural Analysis
Learn how to work with undergraduate students in this workshop designed for international teaching assistants.
I Completed My IDP…Now What?
Practice navigating the challenging conversations you might have with a mentor or advisor when pursuing your individual development plan.
Integrating effective teaching and assessment practices in biology lab courses through case studies
Prepare lesson plans for biology labs that pull from case studies and promote active learning in this three-part workshop.
Science Communication for Any Audience
Explore key concepts and strategies in written and oral science communication in this three-part workshop.
Writing a Teaching Philosophy Statement
Draft a peer-reviewed statement that reflects your teaching beliefs and experiences.
CIRTL@UCLA Programming (Local)