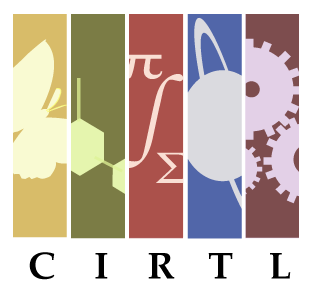 Teaching as Research | Learning Communities | Learning Through Diversity
CIRTL Network Programming
The CIRTL network offers many free synchronous and asynchronous learning opportunities, including online courses and MOOCs such as Introduction to Evidence-based Undergraduate STEM Teaching and Diversity in the College Classroom. Participants can engage in a variety of online workshops, courses, and webinars.
CIRTL@UCLA Programming (Local)
CIRTL@UCLA local programs prepare all graduate students and postdoctoral scholars with a collaborative space to explore best practices in teaching together. Local Learning Communities provide a structure and format with this space.
The online MOOC: An Introduction to Evidence based Undergraduate STEM Teaching is offering an in-person Learning Community as a companion to the online course. In this learning community we will put the theory and concepts from the online videos into practice, emphasizing evidence-based practices of teaching, including assessing student learning and learning through diversity.
Registration for the in person learning community is open and will continue until September 25th. We will meet on Tuesdays from 12:00 – 1:30 PM  for 8 weeks beginning October 10. The link to register for the in person learning community is here:
https://goo.gl/forms/EpWeIzJmApw6p29x1
The online course will begin on October 1st, registration is open now and the link to register is: http://stemteachingcourse.org/introduction/about-course-1/