Faculty Tell All: Remote Teaching Spotlight
Each month CEILS will feature remote teaching highlights from UCLA STEM instructors who faced and overcame some of the most difficult challenges of teaching in an online environment. In addition to monthly highlights, CEILS will also feature tips from UCLA faculty.
Dr. JoAnn Roberts
–
We are pleased to welcome Dr. JoAnn Roberts as one of our newest member of the CEILS team. JoAnn has a passion in creating environments and initiatives that promote equity and inclusivity in STEM. She will be working as a Coordinator and Facilitator of Community Engagement in the 
NSF INCLUDES Aspire Southern California Regional Collaborative
 which focuses on developing inclusive and diverse STEM faculty in our region. She holds a Ph.D. in Molecular and Cellular Biology and in her free time, she is a published singer-songwriter (Artist name: JoAnn Simone) and loves to be immersed in creative environments. JoAnn recently became a CIRTL Scholar and published her Teaching as Research project in JMBE as a teaching tool titled: "
Integrating Metacognitive Regulation into the Online Classroom Using Student-Developed Learning Plans
".
Dr. K. Supriya
–
We are also pleased to welcome another of our newest CIELS team members, Dr. K. Supriya. Supriya is a biology education researcher and an evolutionary biologist. She cares deeply about centering social justice in science education and research, as well as improving scientific teaching and research by drawing upon and honoring a plurality of knowledge systems and cultural practices. She grew up in New Delhi, India and came to the U.S. to pursue a PhD in Evolutionary Biology at the University of Chicago. For her PhD, she studied competition between birds and ants for arthropod prey and nesting spaces in the eastern Himalaya. Over the course of her PhD, she became interested in inclusive pedagogy and the field of education research and went on to work as a postdoctoral researcher in the Biology Education Research lab at Arizona State University. As a postdoctoral researcher, she studied how assessments at the undergraduate level, particularly high-stakes exams, contribute to disparities in student grades by social identities and worked on a needs assessment of students in the online biology degree program.
February 2021
Dr. Elisheva Gross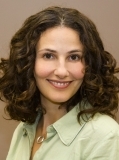 Dr. Elisheva Gross, Director and Lecturer of the Applied Developmental Psychology Minor, shares her experience after participating in and assisting with several of our workshops this year:
"The CEILS anti-racism workshops have helped me learn, reflect, and build my own skills to facilitate challenging and vital conversations about bias, equity, and racism with my own students and teaching team. The workshops were an invitation and a toolbox for me to deepen my commitment to anti-racist and inclusive teaching. This fall & winter, I adopted numerous equitable teaching practices I learned from CEILS, including finding new ways to build community equitably during remote instruction; ensuring that BIPOC and women scholars are well-represented in the readings and additional resources I provide students; setting and referring back to collectively defined community agreements; and substantially expanding our focus on the impact of systemic racism on child development, and on what we can do about it—as researchers, educators, and agents of change—especially now."
January 2021
Dr. Michelle Rensel
Dr. Rensel, an Assistant Professor from the UCLA Institute of Society and Genetics shares her experience after participating in and assisting with several of our workshops this year: "Participating in the CEILS "Becoming an anti-racist educator" workshop series as a participant and facilitator has given me practical tools to use while I strive to create an anti-racist pedagogy for the classroom.
"I am applying these lessons by creating shared classroom agreements to facilitate critical, productive, and inclusive discussions, diversifying the narratives and scholarship that I ask students to engage with, redesigning my syllabi and assessments to provide more opportunities for success, and taking time to reflect on my own privilege and how it relates to my role as an educator at UCLA."
December 2020
Dr. Kirsten Turlo
Dr. Kirsten Turlo, an instructor in the Biomedical Research Minor and an Out of the Box participant, successfully implemented a quick and simple intervention that had a large impact: she asked her students how they were doing. Shortly after, she received the following note from one of her students:
"…I'd just like to express my gratitude for how sensitive and compassionate you have been throughout the quarter with respect to the things we have going on in our lives during this crazy year… your kindness has made a world of difference for me personally, and I know it has for many of my colleagues too. I just wanted to say thank you!"
Although many students don't take the time to tell their instructors this, this is a great reminder that your compassion makes a difference to them!
October 2020
Dr. Tracy Johnson
Dr. Tracy Johnson, has recently been named the new Dean of the Division of Life Sciences.  Dean Johnson is an HHMI (Howard Hughes Medical Institute) professor who holds the Keith and Cecilia Terasaki Presidential Endowed Chair in the Life Sciences. Throughout her years as a University of California professor (at UC San Diego 2003 to 2013, and at UCLA since 2013), Dean Johnson has not only participated in ground breaking research, but has also earned multiple honors, awards and grants for her work providing transformative undergraduate learning experiences.
CEILS has been fortunate to collaborate with Dean Johnson in her inaugural initiative as Dean, 
Out of the Box: Reimagining the Virtual Classroom in Fall 2020
. Out of the Box, launched during UCLA's Fall Teaching Forum, provided resources and time to support faculty in rising to the occasion, to get from "good enough" teaching to deliberate and inclusive teaching tailored to the needs of their students. This led to more than 30 faculty engaging in professional development to improve their Fall 2020 courses. 
Watch this video
 of Dean Johnson's message to faculty about remote teaching.
In her role as the Director of the 
UCLA-HHMI Pathways to Success program
, CEILS partnered with Dean Johnson on a 5-year $1-million grant-funded program dedicated to ensuring that transfer students have equal access to a high quality STEM education and increases their entrée into a range of STEM careers.
We are excited for Dean Johnson's leadership in creating more equitable classrooms and look forward to continuing our work with her at UCLA!
September 2020
Dr. Marlius Castillo
Dr. Marlius Castillo, Cram Teacher-Scholar at the UCLA Department of Chemistry & Biochemistry, has just published an article on student perspectives on remote learning in a large chemistry class. In this video, she discusses her experience teaching Chem 14C during Spring 2020 and how she has developed an engaging learning environment for students, as both professors and students navigate their first remote quarter together. 
You can read Dr. Castillo's article here
.
August 2020
This month, we are featuring multiple UCLA faculty and their new publications on inclusive education.
–
Roshini Ramachandran and Marlius Rodriguez
Drs.
Ramachandran
and Rodriquez's study details the efforts taken in remotely teaching a large organic chemistry lecture course at UCLA in the midst of the COVID-19 pandemic. Dr. Ramachandran is the Assistant Director of Curricular Initiatives at the UCLA Center for Advancement of Teaching. She also teaches undergraduate chemistry courses. Dr. Rodriquez is the 2019 – 2022 Cram Teacher-Scholar and was teaching Chemistry 14C at the time of publication.
Christopher Schell et. al (including Shane Campbell-Staton)
Dr. Shane Cambell-Staton of UCLA collaborated on a paper published in Nature about promoting Black excellence in higher education. The paper addresses how scholars can employ anti-racist policies and actions in the field of ecology and evolution. Dr. Cambell-Staton is an Assistant Professor at the UCLA Institute for Society & Genetics.
Katelyn Cooper et. al (including Jeff Maloy)
Dr. Jeff Maloy of UCLA was one of many collaborators on this list of how you can create an inclusive environment for LGBTQ+ individuals in your class. The recommendations featured in the article are not only comprehensive, but are also a great tool to learn more about the LGBTQ+ community and becoming a better ally. Dr. Maloy is an Assistant Professor of Teaching at UCLA.
July 2020
Dr. Jenny Casey
Dr. Jennifer Casey, winner of UCLA's 2019 Distinguished Teaching Award, just received the 2020 Hanson-Dow Award for Excellence in Teaching for her Spring 2020 enhanced general chemistry pilot course (Chem14AE). In this 7-minute video, she describes her approach to a remote version of Chem14AE, how she fostered group work and built engaging and effective community through remote teaching. She talks about the challenges she encountered along with great tips for overcoming these obstacles. This pilot course is supported by a UC Provost Grant, the Department of Chemistry & Biochemistry, and CEILS.
Watch the interview with Dr. Casey here. 
Here are the resources Dr. Casey discusses in the video:
Ideas for Communicating on Zoom: This PDF was shared with Dr. Casey's students in order to provide them with a variety of ways to use Zoom and other computer programs to communicate with each other and complete group projects.
Tips for Maximizing Team Roles: One way Dr. Casey found success in remote teaching is through assigned teams. In these teams, all students are given the opportunity to rotate between team roles, which are described in the PDF.
Exploring Electron Domains: This is an example worksheet that showcases how each team works together, as well as how all teams are able to interact in the larger classroom.
Quick Tips from UCLA Faculty
In addition to our monthly video series, we also feature faculty achievements in blog posts, articles, and other resources.