A message from Dean Johnson and CEILS:
By now you have likely heard about UCLA's upcoming transition to a new Learning Management
 System (LMS) – Canvas! A lot of thought has gone into this transition, taking into account the timing, support you will need and most importantly, how this will affect your teaching. Many of us who have used Canvas at other institutions find it easy to use and are thrilled about this transition. It is also understandable that this will be a new tool for the majority of faculty and therefore anxiety provoking.
Why are we moving to Canvas?
Most importantly: CEILS is here to help!
Here is some key information about the move to Canvas: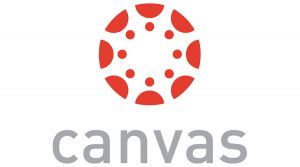 All Faculty will have access to Canvas starting September 1st with full support available October 1st
Teaching in Canvas will begin Winter Quarter
Your Canvas course will be pre-populated with the course materials transferred for you from the last taught version of the course.
Many people find Canvas very easy to use – support will be available but you might not need it, or may need just a little help getting started.
Learn more about the benefits to using Canvas here.
What else do I need to know or do?
Plan to spend a little extra time getting to know Canvas and prepping next year's winter quarter course(s) during this upcoming Fall (with help available).
Sign up for the "UCLA LMS Transformation Newsletter" to stay up-to-date on news and announcements
Bookmark lmstransformation.ucla.edu – this is the website with the most detailed information about the project and is frequently updated.
Stay tuned for the CEILS Canvas Pedagogical Support Hotline to respond to your questions, set up one-on-one consultations, and provide workshops to facilitate your transition to Canvas.
For now, enjoy your spring and summer! We will keep you posted as plans develop and let you know how to get trained in Canvas when you return in the Fall.