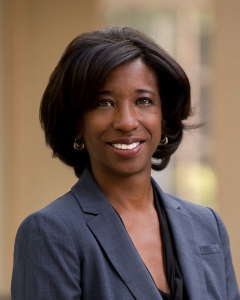 We at CEILS are delighted to welcome Professor Tracy Johnson as the new Dean of the Division of Life Sciences! Dean Johnson is an HHMI (Howard Hughes Medical Institute) professor who holds the Keith and Cecilia Terasaki Presidential Endowed Chair in the Life Sciences. Throughout her years as a University of California professor (at UC San Diego 2003 to 2013, and at UCLA since 2013), Dean Johnson has not only participated in ground breaking research, but has also earned multiple honors, awards and grants for her work providing transformative undergraduate learning experiences.
CEILS has been fortunate to collaborate with Dean Johnson in her inaugural initiative as Dean,
Out of the Box: Reimagining the Virtual Classroom in Fall 2020
. Out of the Box, launched during UCLA's Fall Teaching Forum, provided resources and time to support faculty in rising to the occasion, to get from "good enough" teaching to deliberate and inclusive teaching tailored to the needs of their students. This led to more than 30 faculty engaging in professional development to improve their Fall 2020 courses.
Watch this video
of Dean Johnson's message to faculty about remote teaching.
In her role as the Director of the
UCLA-HHMI Pathways to Success program
, CEILS partnered with Dean Johnson on a 5-year $1-million grant-funded program dedicated to ensuring that transfer students have equal access to a high quality STEM education and increases their entrée into a range of STEM careers.
We are excited for Dean Johnson's leadership in creating more equitable classrooms and look forward to continuing our work with her at UCLA!